Italy: Rome, Venice & Dolomites Mountains
10 days $2,399 Rome- Pompeii – Florence – Venice
Explore Piazza della Rotonda where you can see the Pantheon. Then you can see the Trevi Fountain. Piazza Navona then the Spanish steps. Visit the Colosseum, the Vatican Museum, Palatine Hill, the Roman Forum site.  Visit the famed Sistine Chapel, and watch "The Last Judgement" painted by Michelangelo. Spend a day visiting Pompeii, Positano and the Amalfi Coast. Spend a full day visiting the most impressive Villa D'Este and Hadrian's Villa. Visit the Leaning tower of Pisa and spend the rest of the day in Florence.  Spend a day in Tuscany and enjoy a 3-course lunch. Enjoy Venice and hike the Dolomites mountains.
Highlights
Piazza della Rotonda and Pantheon.
Trevi Fountain. Piazza Navona and the Spanish steps.
The Colosseum, the Vatican Museum
Palatine Hil and Roman Forum site
Sistine Chapel
"The Last Judgement" painted by Michelangelo
Pompeii, Positano and the Amalfi Coast.
Villa D'Este and Hadrian's Villa.
The Leaning tower of Pisa
Florence.
Tuscany
Venice
Hike the Dolomites mountains
Included
Accommodation
Internal Transportation & Airport Pick up
All Activities
All Entrance fees
All Taxes and service
Excluded
Airfare
Tips
Insurance
Any Extras
Personal expenses
Travel Itinerary
Pompeii - Positano - Amalfi Coast.
You start the day by an early drive to Pompeii. Upon arrival at Pompeii, to enjoy marvelously preserved ruins. Then you go to Positano, where the houses tumble down the hillside and stroll among the boutique stores. . Then you visit the Church of Santa Maria Assunta. After some free time and lunch, continue further south along the picturesque seaside roads of the Amalfi Coast. Marvel at the spectacular coastline as the mountains cascade into the sea and romantic villages climb up the mountains.
Villa D'Este and Hadrian's Villa.
Leaning Tower of Pisa and Florence
Depart Rome and Arrive in Pisa and visit Piazza Dei Miracoli, where the Pisan Romanesque-style cathedral is located. In the same square, find the iconic Leaning Tower of Pisa Spend some free time exploring the city, then continue the tour to Florence. . Enjoy a panoramic tour of the city and visit all the most important landmarks, including the Piazza del Duomo, Mercato Nuovo, Vecchio Bridge then return to Rome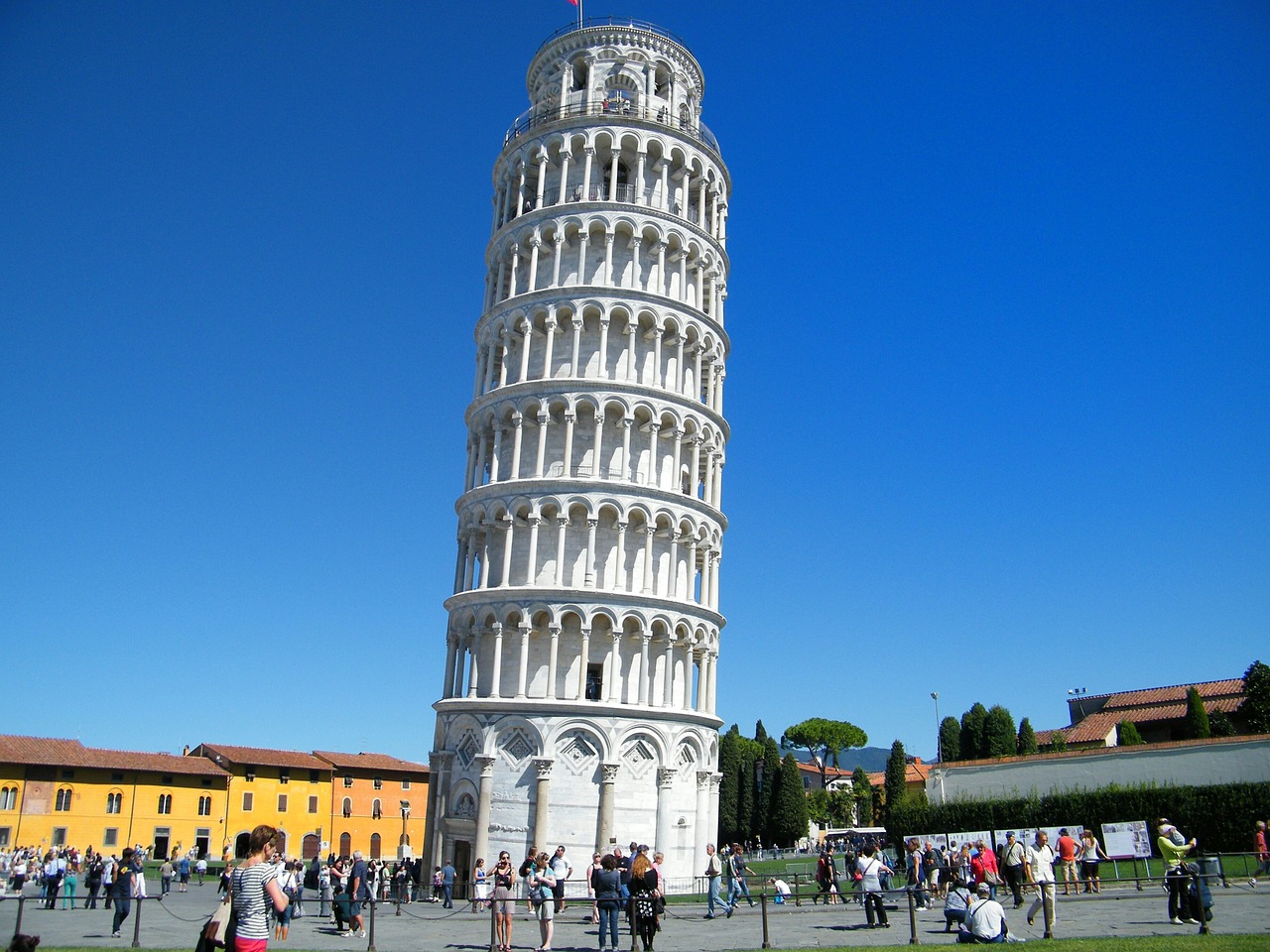 You will have a day trip to explore Tuscany. First, you enjoy a walking tour in the hill town of Montepulciano. Next visit San Biagio, a 16th-century Renaissance church with a travertine facade welcoming in the sunlight and exquisite decorations inside. Just a short drive away awaits a delicious Tuscan lunch. Enjoy a 3-course meal with wine pairings in the wine cellar of an authentic vineyard farmhouse. Then return to Rome
Depart Rome then take the train to Venice Discover the Doge's Palace and St. Mark's Basilica. See impressive artworks and magnificent interiors and admire panoramic views of Venice from the basilica's terrace. . Witness beautiful golden mosaics and marble floor inlays. Listen as your guide tells you the history and the special features of this architectural wonder. Lastly, go up to the basilica's terrace and take in stunning panoramic views of the lively St. Mark's Square and its surrounding monument
You will leave Venice to enjoy a memorable day exploring Europe's most beautiful range of Dolomites mountains. During the day you'll make numerous stops at scenic viewpoints, walk around lakes, enjoy a Cortina city tour and walk on level terrain up in the Tre Cime di Lavaredo. Then you will head back to Venice to spend the night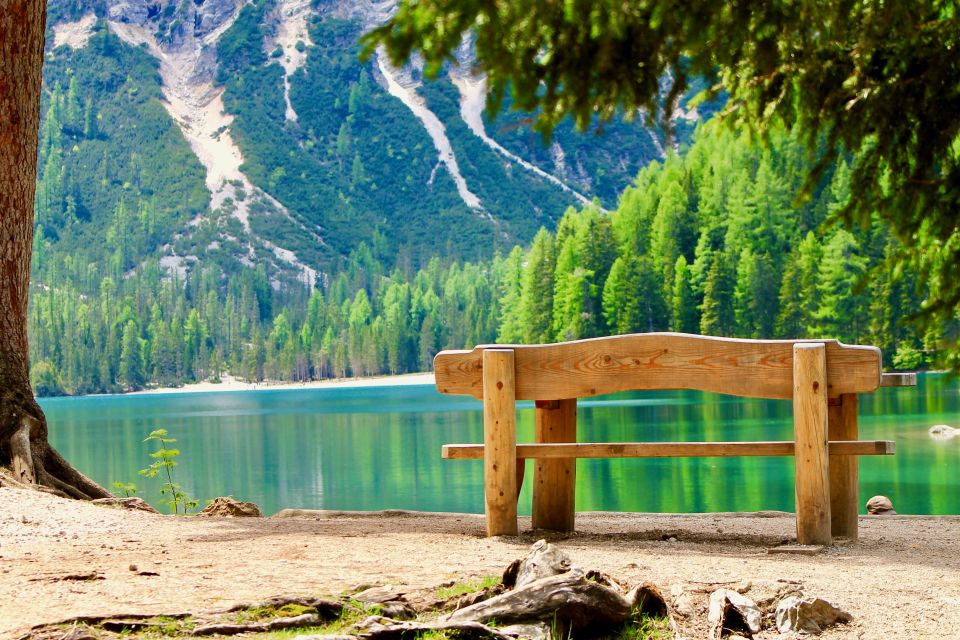 You will be back to Rome for more fun and interesting activities and sightseeing
Frequently Asked Questions
Let's clarify your confusions. Here are some of the Frequently Asked Questions which most of our client asks.
Have a question in mind
Looking for more info? Send a question to the property to find out more.
When is the best time to travel ?
In Italy, the best times to travel are Spring and Fall. The weather is generally around 70°F (plus or minus a few degrees). In Summer it a bit hotter and it can reach 90 °F in Rome and the south . In the North of Italy it is usually cooler
Who will meet me there ?
A representive of our company will meet you there
Is there going to be an airport pickup ?
Yes. we will arrange a pickup for you in the airport
Do I need a Visa to go to Italy ?
No, you don't need a visa to go to Italy
What is the required physical activity level?
Activities are appropriate for most travelers, but you should be in generally fit condition. Daily walking or hiking of up to 3 or 4 hours or is expected.
What will the group be like ?
The group is usually comprised of people in the same age group, who like you, are adventurous, appreciate culture and history love to travel. You will most probably make new friends who share your interests.
What happen if I got sick during the tour ?
You are expected to travel if they're feeling well and don't have any chronic serious illness. However, getting sick while on tour can happen to anyone. If you start to feel sick during your tour, notify your guide immediately , so they can direct you to a local clinic for diagnosis and treatment.
What is the Accommodation type?
Accommodation will be 4 Stars in Rome and 3 Stars in Venice. Breakfast is included
Do I need an insurance?
Although not mandatory, it is recommended to get a travel insurance from your insurance provider that covers trip cancellation and interruption, baggage loss protection, and emergency medical expense coverage along with emergency medical evacuation coverage.
Tour Terms & Conditions
Cancellation 
OSCATT reserves the right to cancel any trip due to inadequate enrollment or other cause that makes the trip unfeasible for us to operate but will inform you at least 30 days prior to departure. In such a case, a full travel credit toward a future trip or refund cost is given.
In any event, OSCATT will provide alternative travel dates for a postponed trip. If a refund is sought, only recoverable funds will be provided.  OSCATT is not responsible for additional expenses incurred by members preparing for the trip (e.g., non-refundable Advance Purchase air tickets, visa fees if applicable, clothing, equipment, or medical expenses).
If a trip is cancelled or postponed due to force majeure (war, labor strikes, earthquakes, flooding, epidemic, a major world event adversely affecting international travel patterns, etc.), OSCATT will provide a travel credit or refund recoverable funds
Cancellation fees and refunds 
 At the time we receive written notice that you must cancel your trip, the following fees will apply (all dates are from departure date):
95 days prior to trip departure 0% of Cost
94 to 61 days prior to trip departure 25% of Cost
60 to 31 days prior to trip departure 50% of Cost
30 days or less prior to trip departure 100% of Cost
Baggage
OSCATT assumes no liability for loss or damage to baggage in transit to and from a trip or while on a trip.
Medical & Health
It is vital that persons with medical problems make them known to us well before departure. The trip leader has the right to disqualify anyone at any time during the trip. Refunds are not given under such circumstances. OSCATT assumes no liability regarding provision of medical care at the destination country.
Release from Liability
All participants must agree and sign on the release of liability agreement.
Transfers
You may transfer one time to another trip without a fee up to 95 days before departure. Requests to transfer from one trip to another within 94 days of departure are subject to the Cancellation Fees outlined above