The Middle East: Egypt – Israel -Jordan
9 days $2,399- Egypt- Israel- Jordan
visiting the Great Pyramids, then Visit the Valley Temple and the Sphinx. Then Visit Sakkara to see the Step Pyramid, you will also visit the old city of Memphis and the Red and Bent Pyramids in Dahshur. You will visit the Egyptian Museum and Cairo Bazar.  Travel to Sharm El sheikh and have a Snorkeling Trip at Tiran Island.
Travel to Israel and swim in the dead sea. Then you will arrive to Jerusalem where you will visit the mount of olives, the old city and the wailing wall , then you will visit Jordan and explore wadi El Siq, the Treasury and the royal tombs in Petra. You will also have an ATV ride in the Sinai desert and experience a Bedouin Night. At the end of the tour will be back to Cairo where you visit the countryside near Cairo for a local farm visit and have a brunch then you will attend a pottery class
Highlights
The Great Pyramids of Giza
Valley Temple and the Sphinx
Sakkara to see the Step Pyramid
The old city of Memphis
Zoser Step Pyramid
Red and Bent pyramids in Dahshur
 The Egyptian Museum,
Snorkeling Trip at Tiran Island
Swim in the dead sea.
 Jerusalem the old city and the wailing wall
Petra in Jordan
The treasury in Petra, Jordan
The El siq Canyon Petra, Jordan
The Royal tombs, Petra Jordan
Bedouin Night in Egypt
ATV ride in Sinai Peninsula, Egypt
Egyptian countryside
pottery workshop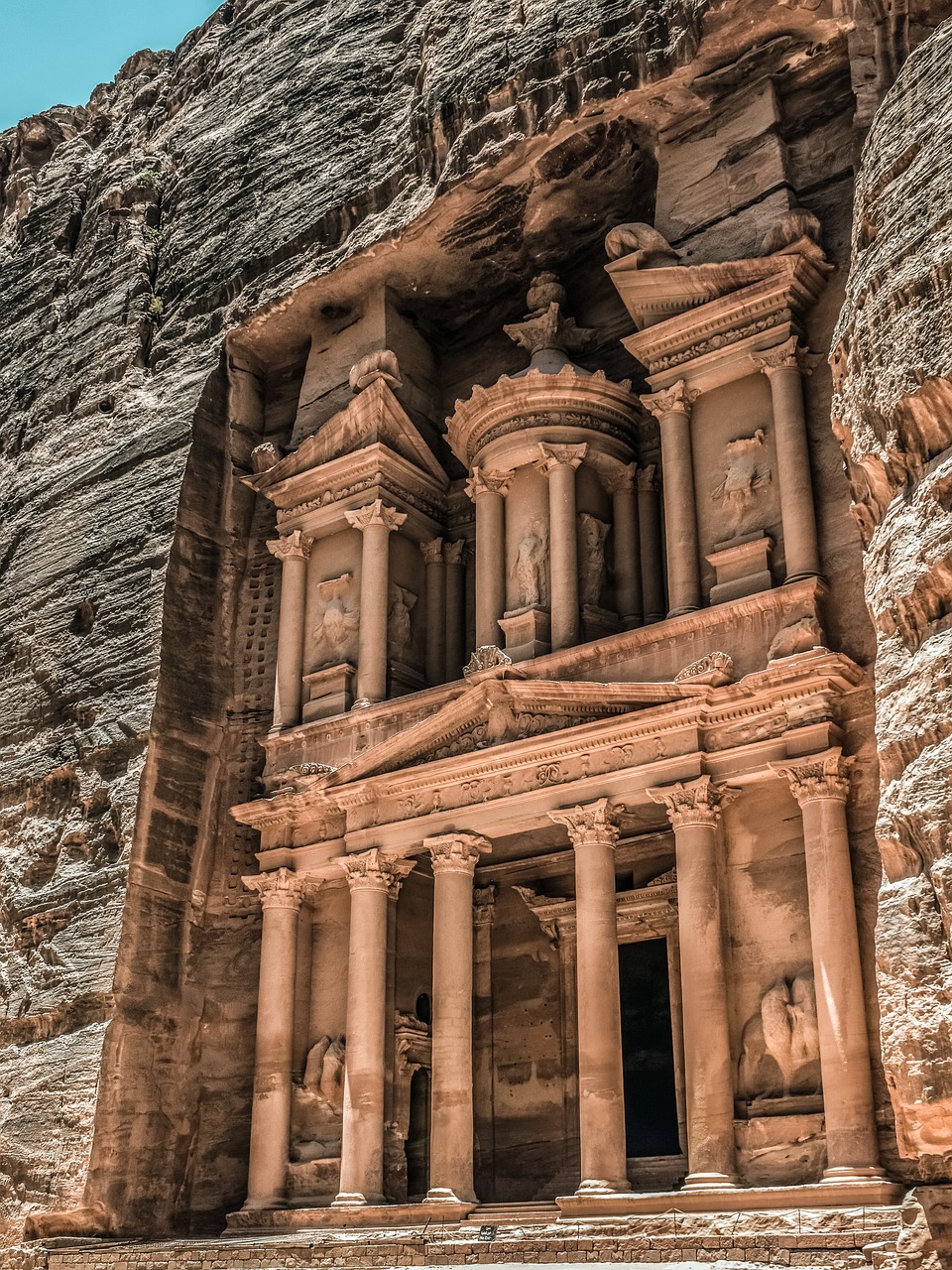 Included
Accommodation
Internal Transportation
All Activities
Entrance fees
ATV ride & Bedouin Night in Sinai
Excluded
Airfare
Tips
Insurance
Any Extras
Personal expenses
Frequently Asked Questions
Let's clarify your confusions. Here are some of the Frequently Asked Questions which most of our client asks.
Have a question in mind
Looking for more info? Send a question to the property to find out more.
When is the best time to travel?
April till October
What is the accommodation type?
4-star hotel in Cairo and Jordan (Radisson blue or similar) and a 5-star hotel in Sharm El sheikh
Are there going to be a tour guide at historic sites?
Yes. There will be an English-speaking tour guide in all the historic places.
What type of clothes should I wear?
You are free to wear whatever you like when on tour or in your hotel.  If you are visiting a local market after dinner, it is advisable to wear conservative clothes.
How much is the entry visa cost ?
The visa cost for Egypt is $25. It is advisable to have the exact amount in cash at the airport.
Is it safe to travel to the Middle East?
Yes. It safe enough to travel to the middle east nowadays.
Do I need Insurance?
Insurance is not mandatory but recommended.
Tour Terms & Conditions
Cancellation 
OSCATT reserves the right to cancel any trip due to inadequate enrollment or other cause that makes the trip unfeasible for us to operate but will inform you at least 30 days prior to departure. In such a case, a full travel credit toward a future trip or refund cost is given.
In any event, OSCATT will provide alternative travel dates for a postponed trip. If a refund is sought, only recoverable funds will be provided.  OSCATT is not responsible for additional expenses incurred by members preparing for the trip (e.g., non-refundable Advance Purchase air tickets, visa fees if applicable, clothing, equipment, or medical expenses).
If a trip is cancelled or postponed due to force majeure (war, labor strikes, earthquakes, flooding, epidemic, a major world event adversely affecting international travel patterns, etc.), OSCATT will provide a travel credit or refund recoverable funds
Cancellation fees and refunds 
 At the time we receive written notice that you must cancel your trip, the following fees will apply (all dates are from departure date):
95 days prior to trip departure 0% of Cost
94 to 61 days prior to trip departure 25% of Cost
60 to 31 days prior to trip departure 50% of Cost
30 days or less prior to trip departure 100% of Cost
Baggage
OSCATT assumes no liability for loss or damage to baggage in transit to and from a trip or while on a trip.
Medical & Health
It is vital that persons with medical problems make them known to us well before departure. The trip leader has the right to disqualify anyone at any time during the trip. Refunds are not given under such circumstances. OSCATT assumes no liability regarding provision of medical care at the destination country.
Release from Liability
All participants must agree and sign on the release of liability agreement.
Transfers
You may transfer one time to another trip without a fee up to 95 days before departure. Requests to transfer from one trip to another within 94 days of departure are subject to the Cancellation Fees outlined above